Trailers

Trailers Overview

With over 135+ years of combined experience designing and engineering trailers, we have designed solutions to meet your exact needs. Learn More

Custom Trailers

Custom Trailers
Chassis
Body/Equipment Ready
Tunnelling
Container
Generator

Wardrobe
Boosters
Tipper
Custom Tilt-Decks
Communication

Terminal Trailers

More Terminal Trailers
Mafi Style Trailers
Spreader Transporters
Twin Steer Cargo Trailers
45′ Bomb Cart Style Spill Containment Trailer
Genset Transporters

Live Haul Trailers

Live Haul Trailers
Step Deck
Rolling Curtain
Automatic Roll-Up Curtain

Highway Trailers

More Highway Trailers
Convertible Grain Trains
Glass Transport Trailers
Flat Deck Trailers

Oil & Gas Trailers

Oil & Gas Trailers
Vac Chassis
Gas Transport Trailer
Well Service Trailers
Oil Spill Response Trailer
Doghouse Trailer

Forestry Trailers

AUCOS FIFTH WHEEL COUPLING SYSTEM

Magnum Trailer and Equipment Inc. is the exclusive source for AUCOS for The Americas. We provide all sales, service and after-sales support for the AUCOSystem. Magnum will retrofit your current fleet, or custom design and build to your requirements. Turn-key know-how, with you every step of the way. Learn More

Truck Accessories

Truck Accessories Overview

Magnum Trailer and Equipment Inc. is your one-stop shop for aftermarket truck accessories. Our truck accessories are designed and created with the finest material and workmanship. Learn More

Truck Accessories

Truck Accessory Testimonials
Volvo VNR (2018+) Modular Guards
Volvo VNR (2018+) Modular Guards
Ensure your license plate remains visible with our new MG Series License Plate Holder.
Bracket Kit & Weights


Overview
Targeted specifically towards North America's most popular Class 8 fleet trucks, Magnum's Modular Guard B Series is geared towards the demands of today's long-haul highway transportation industry.

Our design team focused on creating three levels of protection with an emphasis on maximizing the strength to weight ratio, and interchangeability between trucks that is easily up-gradable. We also set out to create the most attractive tubular front end protection in the industry, with our sought after mirror-like polished finish.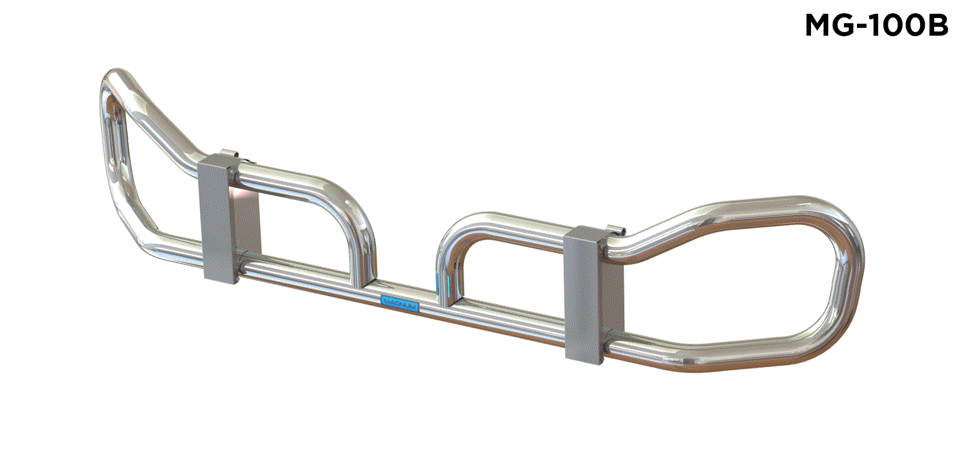 If you change your truck model, you can also easily swap out your old brackets with the new applicable bracket kit and maintain the same level of protection!

All MG Series Guards come standard with easily accessible, integrated tow provisions to ensure you get back on the road quickly and safely with limited downtime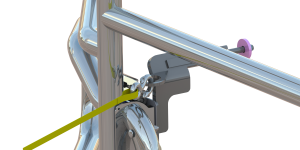 Not to mention, all levels of protection work seamlessly with with all major collision avoidance systems in North America including Bendix and Detroit Assurance.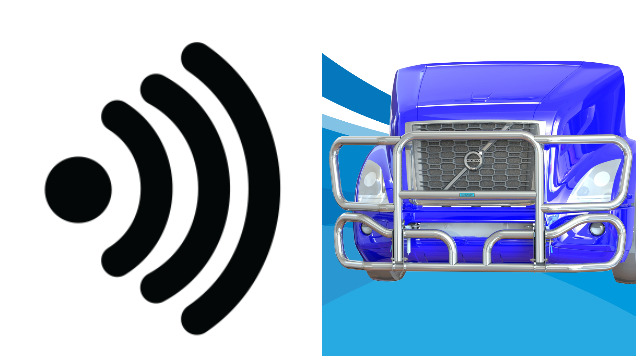 The MG Series is constructed with Stainless Steel 304 for a superior aesthetic finish that is easier to maintain, longer lasting and won't rust or lose its shine over time. SS 304 also has a superior strength – higher tensile strength vs mild steel, and higher yield strength vs aluminum.
The MG Series features the easily adjustable Magnum Quick-Cam Latch; a smooth rotating cam closure with increased rigidity due to the presence of the latch lock pin securing the handle. In addition, our latch is free of any rubber or complex latch components that require constant maintenance or replacement due to failure or regular wear.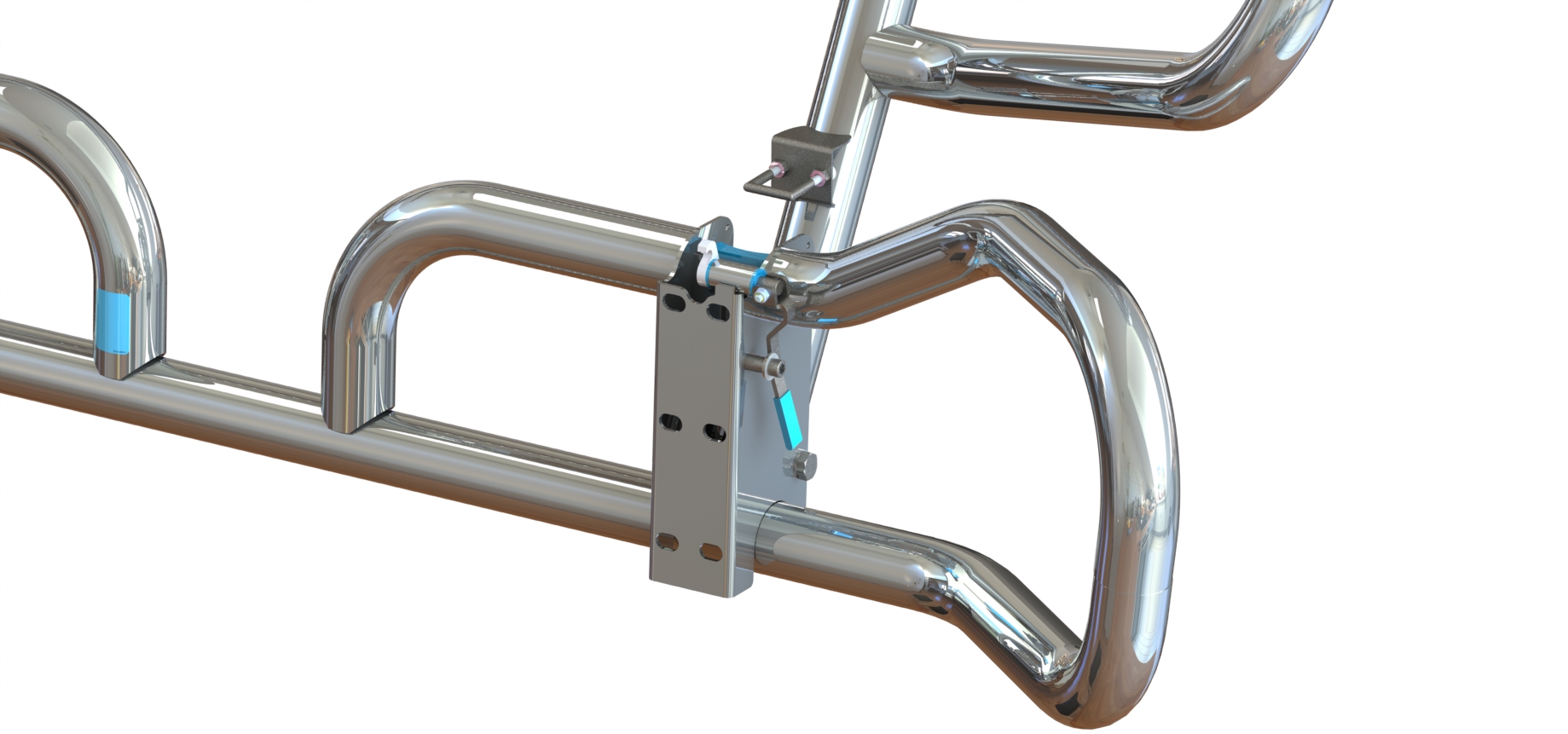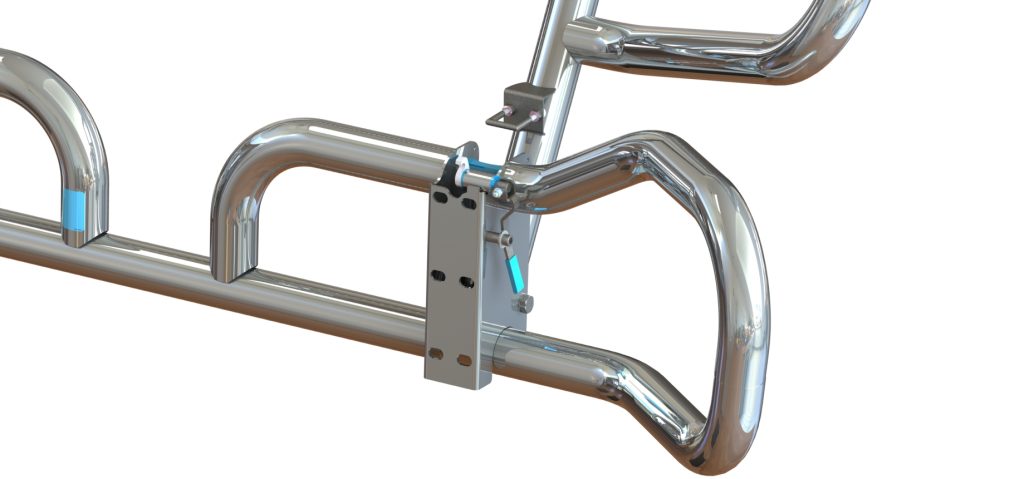 Our engineered, truck specific mount brackets are designed with integrated tow features built directly into the assembles – eliminating the need to purchase, store and use additional tow straps/hardware for towing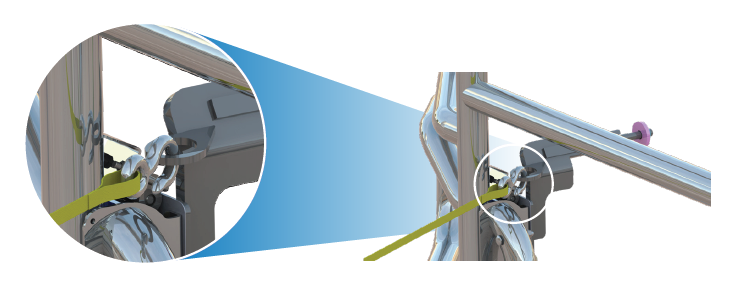 Magnum Engineers developed our Modular Guard and Mount Brackets System using FEA to ensure that the strength of the MG Series product line meets our rigorous standards. Our bumper loops underwent extensive testing to not only meet, but in some cases exceed our competitors in terms of strength.