Trailers

Trailers Overview

With over 135+ years of combined experience designing and engineering trailers, we have designed solutions to meet your exact needs. Learn More

Custom Trailers

Custom Trailers
Chassis
Body/Equipment Ready
Tunnelling
Container
Generator

Wardrobe
Boosters
Tipper
Custom Tilt-Decks
Communication

Terminal Trailers

More Terminal Trailers
Mafi Style Trailers
Spreader Transporters
Twin Steer Cargo Trailers
45′ Bomb Cart Style Spill Containment Trailer
Genset Transporters

Live Haul Trailers

Live Haul Trailers
Step Deck
Rolling Curtain
Automatic Roll-Up Curtain

Highway Trailers

More Highway Trailers
Convertible Grain Trains
Glass Transport Trailers
Flat Deck Trailers

Oil & Gas Trailers

Oil & Gas Trailers
Vac Chassis
Gas Transport Trailer
Well Service Trailers
Oil Spill Response Trailer
Doghouse Trailer

Forestry Trailers

AUCOS FIFTH WHEEL COUPLING SYSTEM

Magnum Trailer and Equipment Inc. is the exclusive source for AUCOS for The Americas. We provide all sales, service and after-sales support for the AUCOSystem. Magnum will retrofit your current fleet, or custom design and build to your requirements. Turn-key know-how, with you every step of the way. Learn More

Truck Accessories

Truck Accessories Overview

Magnum Trailer and Equipment Inc. is your one-stop shop for aftermarket truck accessories. Our truck accessories are designed and created with the finest material and workmanship. Learn More

Truck Accessories

Truck Accessory Testimonials
Full Service Shop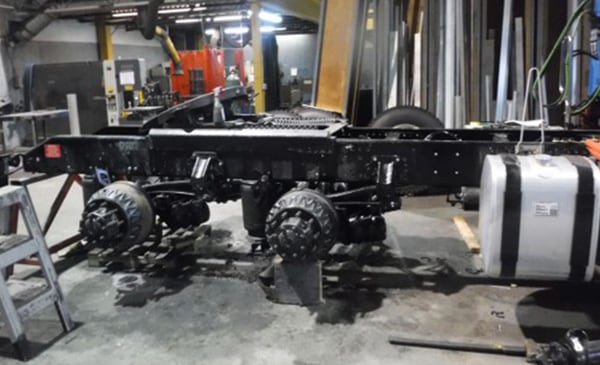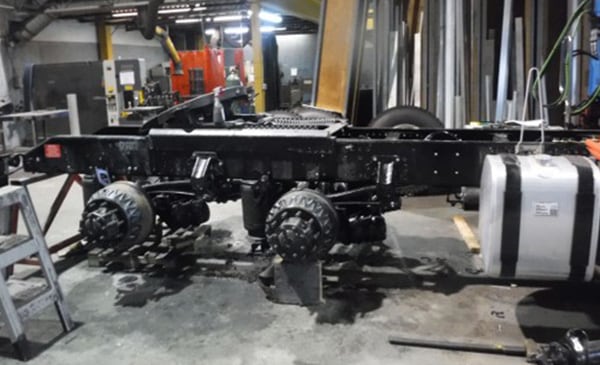 Our Riverside facility houses a brake shear & press, gantry cranes, and stainless steel and aluminum (MIG and TIG) capabilities. We also have a designated rig-out department that can assist you with a number of custom-fit truck solutions 
We are your one-stop-shop for all of your truck, tractor, and trailer service and repair needs. Our service department is open seven days a week, and we will even go to you if you can't make it to us.
Our full service shop is located just minutes from Highway #1 and is setup to provide repair services for all makes and models of trucks and trailers. We also have two mobile service trucks that can come to your location—anywhere from Vancouver to Hope—and our dedicated team offers pick-up and delivery services for our customer's trailers.
Our British Columbia approved CVIP (commercial vehicle inspection program) facility also features:
Large capacity shear and brake press with full aluminum and steel inventory
Fully stocked parts department
Staff with 30+ years of experience working on vans, walking floors, and hydraulic repairs
Five 85ft drive-through service bays
Four full-length service pits
60ft frame correction bay
State-of-the-art 70ft blast facility and downdraft paint
Services for major wrecks and ICBC repairs
Brake timing and testing equipment
Air conditioning services
Laser alignment
Service Department
Address
660 Riverside Rd.
Abbotsford BC, Canada
V2S 7M6
Directions
Hours
Monday to Thursday
6:00 am to 2:30 am
Friday to Sunday
8:00 am to 8:30 pm
Reach out and connect with us.
604-557-4220
Joe Muzyka,
VP, Service
Email Joe