Truck Accessory Testimonials
This is why we do what we do.
Scroll through to view testimonials from some of our valued customers.
We would love to hear how Magnum Trailer & Equipment's Truck Accessory line has kept you safe and helped you be successful in your business. Please feel welcome to send testimonials along with pictures to

[email protected]

for a chance to be featured on the website.
Al "Big Al" Quiring of Quiring Towing & Highway Thru Hell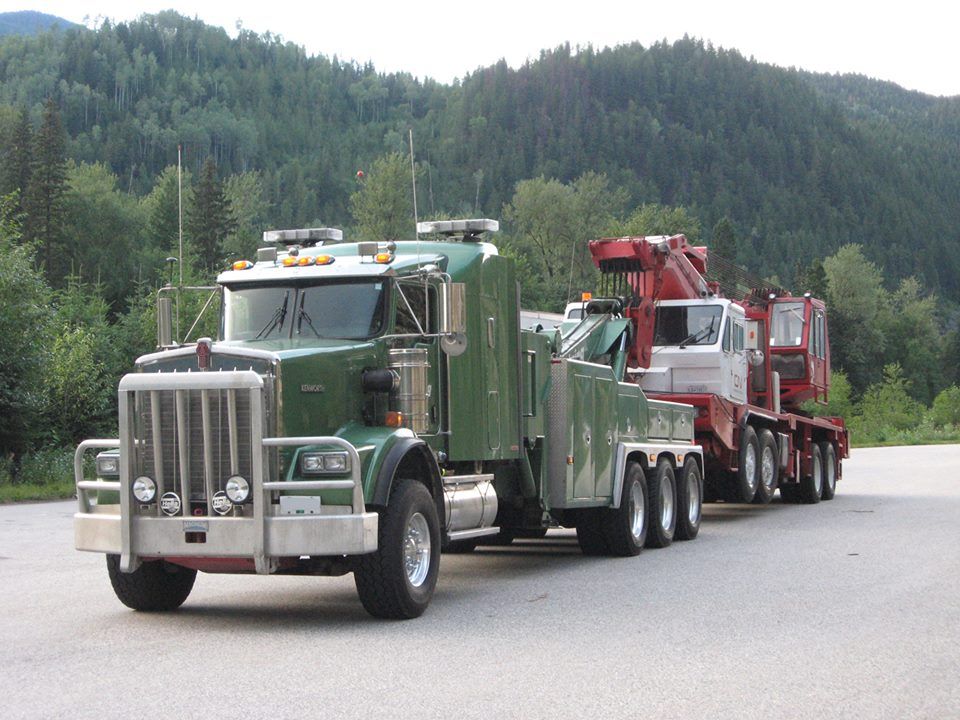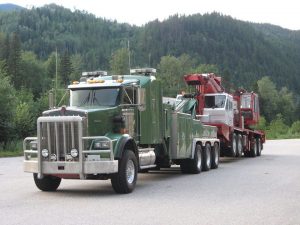 "14 years of working the Hwy Thru Hell and beyond…this Magnum bumper has pushed many trucks up the hill. It's been in and out of the ditch a few times and has made many a deer duck…and some not. This bumper is the toughest out there by far and has plenty of rockin' left in it. Thank you for your support."
Lum Hughston of Hughston Trucking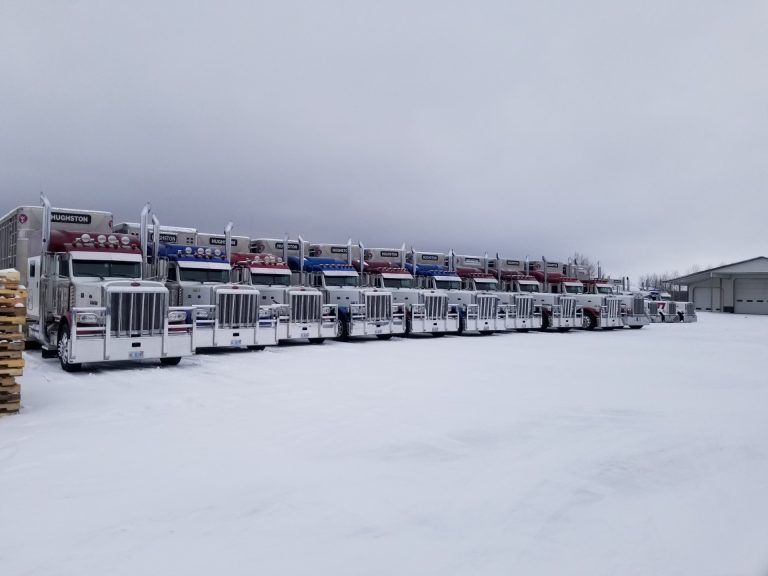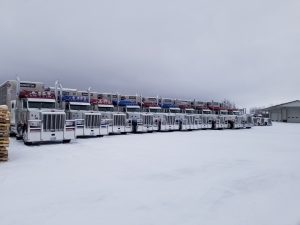 "Here at Hughston Trucking, we would recommend Magnum as we have tried, gone without, and realized the value of putting bumpers on to protect the truck and the driver – boosting driver confidence."
Dave MacKenzie of Canadian Trucking Magazine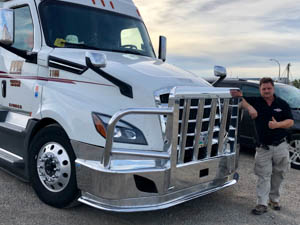 "I am Dave MacKenzie Publisher Editor of Canadian Trucking Magazine and a Trucker across North America. I test products of all kinds and have reviewed and tested grill protection over the years. Last year I put a Magnum on the Truck I drive and within a week had my first wildlife strike a large deer caught on video – Not a bit of damage to my vehicle.
This was followed by a second strike with a truck I run with – not protected, not being so lucky costing 15,000$ damage and 2 weeks down time. Out of all the products I have reviewed and tested Magnum is the only product for my truck. Not just in a strike, but the peace of mind knowing it's there to protect me! No more white knuckle driving with Magnum leading the way!"
Rick Gehr of Black Bear Transport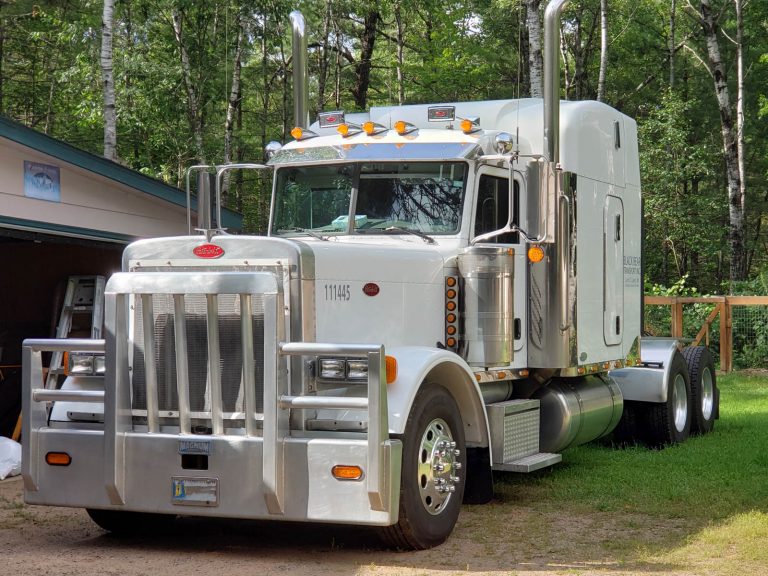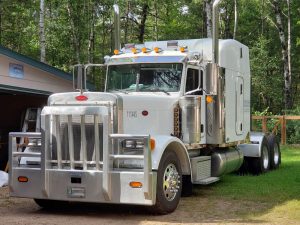 "I have had my Peterbilt for almost 7 years now, and unfortunately have had 21 deer run into the front of my truck. I will never make a run without a Magnum Moose Bumper. My company will be growing shortly and I will have to add more trucks. They also will not make any run without your Moose Bumper. Thank you for making a quality, reliable product."
Erik Oberbroeckling of Oberbreckling Family Farms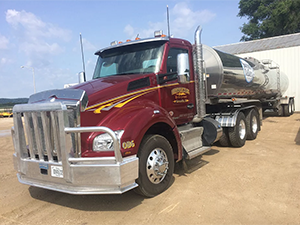 "We've hit 7 deer in the last 21 days, one guard got pushed back 2 inches on the outer edge (one of the 2 post guards), we hooked onto it with a tractor and straightened it.  Had one deer jump into the side of a truck and ruin a $500 fender.  Other than that, no damage to the front ends of trucks."