Trailers

Trailers Overview

With over 135+ years of combined experience designing and engineering trailers, we have designed solutions to meet your exact needs. Learn More

Custom Trailers

Custom Trailers
Chassis
Body/Equipment Ready
Tunnelling
Container
Generator

Wardrobe
Boosters
Tipper
Custom Tilt-Decks
Communication

Terminal Trailers

More Terminal Trailers
Mafi Style Trailers
Spreader Transporters
Twin Steer Cargo Trailers
45′ Bomb Cart Style Spill Containment Trailer
Genset Transporters

Live Haul Trailers

Live Haul Trailers
Step Deck
Rolling Curtain
Automatic Roll-Up Curtain

Highway Trailers

More Highway Trailers
Convertible Grain Trains
Glass Transport Trailers
Flat Deck Trailers

Oil & Gas Trailers

Oil & Gas Trailers
Vac Chassis
Gas Transport Trailer
Well Service Trailers
Oil Spill Response Trailer
Doghouse Trailer

Forestry Trailers

AUCOS FIFTH WHEEL COUPLING SYSTEM

Magnum Trailer and Equipment Inc. is the exclusive source for AUCOS for The Americas. We provide all sales, service and after-sales support for the AUCOSystem. Magnum will retrofit your current fleet, or custom design and build to your requirements. Turn-key know-how, with you every step of the way. Learn More

Truck Accessories

Truck Accessories Overview

Magnum Trailer and Equipment Inc. is your one-stop shop for aftermarket truck accessories. Our truck accessories are designed and created with the finest material and workmanship. Learn More

Truck Accessories

Truck Accessory Testimonials
Truck Trailer & Equipment News
Magnum Trailer & Equipment Brings on Experienced CEO, Andrew Taylor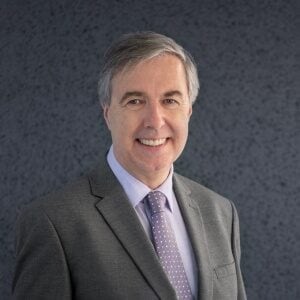 Magnum Trailer & Equipment Brings on Experienced CEO, Andrew Taylor
Abbotsford, BC, November 12, 2018 – Magnum Trailer & Equipment Inc, a manufacturer and service provider for heavy duty truck accessories and trailers, is pleased to announce the appointment of Andrew Taylor as President & CEO.  "Magnum has a huge opportunity in the transportation equipment market.  Our products and services are designed to protect trucks and their drivers, and improve the operation of moving goods across the country – what we do really matters," said Taylor.  "Our commitment is to exceed our customer expectations; providing a quality product they can rely on with the best in engineering expertise and using the latest manufacturing practices."
Taylor is a seasoned CEO who has a passion for building world class leadership teams; driving business change and instilling innovation for new product development that will expand existing offerings and build new market opportunities.  "I am really looking forward to meeting more of our customers and dealers and hearing how we can better serve their needs," said Taylor.  "Without giving away too much, you will be hearing a lot more news as we ramp up our team, expand our dealer network and add new equipment to our repair and service facility."
Coming up on 35 years in business, Magnum has designed specialty trailers for many industries, including livestock, forestry, highways, oil and gas and is the largest supplier of terminal trailers on the West Coast from it's Riverside location, in Abbotsford, BC. This 50,000 sq ft  space is an ICBC and CVIP approved repair & services facility with a steady flow of over 3,500 trucks passing through each year.  Magnum also manufactures over 120 standard accessories and still takes pride in providing custom solutions for the unusual trucking application from it's nearby Marshall location.
About Magnum Trailer & Equipment Inc
Since 1984 Magnum Trailer & Equipment has designed and manufactured trailers and truck accessories for the heavy duty truck industry throughout the America's.  They also have a 50,000 sq ft West Coast service and repair facility in Abbotsford, BC, while the main office and truck accessories reside in a state of the art 40,000 sq ft facility nearby.  With three distinct divisions; truck accessories, trailer design & manufacturing and truck service, Magnum is known for its innovative design and engineering solutions, using quality materials to deliver a long lasting product.
For more information, go to magnumtrailer.com.
Media Contact:
Brigitta Shore
604-729-9479
[email protected]
---